My name is Joe Accardi and I am a psychotherapist practicing in Toronto, Canada. I was born and raised in Boston, Massachusetts and moved to Canada in 2004 after completing my doctoral degree at Boston University. I enjoy working with clients from diverse cultural and ethnic backgrounds (Toronto is probably more multi-cultural than New York or London). I treated people with different mental health disorders and of all age groups. I especially enjoy working with children and teenagers. My therapeutic approach is based on these core theories:
Patient centered therapy approach (by Dr. Carl Rogers)
Positive psychology principles (by Dr. Martin Seligman)
Logotherapy and existential analysis (by Dr. Viktor Frankl)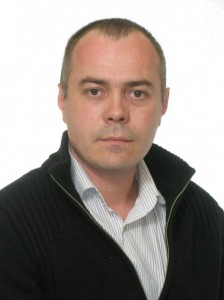 A bit of personal info:
I grew up in a working class family, my parents were first generation Italian immigrants. My father worked as a construction worker and my mother was a school teacher. They both now retired and moved back to Italy to sunny Calabria. I have two older brothers, they are the reason I decided to study mental health. My brother Mike is living with Asperger's syndrome and he is the brightest person I know. He is wildly successful as a researcher and an entrepreneur.  My brother Tony struggled with ADHD and he dropped out of school to help my father in construction. He now owns construction business and doing quite well.
Thanks to my brothers, I have really good understanding of what living with mental disorder feels like. I am trying to make my clients feel good about themselves and build their confidence. In therapy, I use a mix of conventional and unconventional therapeutic approaches. I had "outdoor" therapy sessions teaching autistic children play soccer and baseball. I successfully treated anger issues by making teenagers shout at the mirror. I also used play therapy, animal assisted therapy, meditation techniques, and biofeedback.
I am an easy going and open person, I genuinely love life and enjoy a good time. I am happily married to my beautiful wife Maria and a proud father of five year old son.